Framing Services
Frame Wright is not just about putting beautiful things in beautiful frames. We're about the art of presenting art beautifully.
Different art should be handled differently. Some of the decisions can become tricky, but we can help you sort through the complexities.Stop by and ask, there's no charge for talking! We can give you tips on handling your art work properly.We offer many services -- from simple to sophisticated -- to best enhance your piece.
After all, "Our Reputation Hangs on Your Walls."
Conservation framing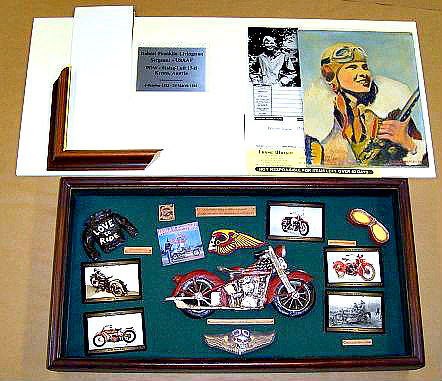 This is a professional technique that can be used to prolong the life of fine art or photography by protecting them from damaging elements such as ultraviolet light, dust, fingerprints, stains, spills -- and kids!
Why bother? Presenting art and preserving its life are the goals of conservation framing. You have to have light to see art. Yet, exposure to light accelerates the deterioration of art. In fact, most damage to art is caused by invisible ultraviolet light.
What kind of works need conservation framing? Generally, art work or photos that can be called historical, original, one-of-a-kind, sentimental, valuable or collector's items merit conservation treatment.
We're not just talking about fine art. Remember, signed and numbered prints are collectible pieces and may be irreplaceable if damaged.A variety of materials work best in conservation projects, including acid-free mat boards, Japanese paper hinges and other mounting methods.
One note: To best conserve art, we recommend ultraviolet-blocking glass (see below).
Drymounting
Mounting works beautifully on large posters to prevent them from puckering in the frame over time. The benefit is that the process attaches the artwork to a foam core in a permanent manner.We do not recommend this technique for valuable photos -- especially cherished family ones -- that you may later want to remove and place in an album. Nor is drymounting a good idea for valuable documents, art or signed prints.

Mat boards
Mat boards come in many colors, finishes and fabrics, with cores in black or colors to accent or contrast your piece of art work. Archival mats are made of 100% cotton rag to keep the air sealed around the artwork acid-free. These are the highest quality mats and cost more than regular mats.
Art work often is enhanced when surrounded by double or triple matting, which adds depth and drama. The smaller inner mats are called fillets. Wooden as well as mat board fillets are available for an especially rich custom look. Mats, fillets and frames should all be a different size for the best effect.
We will cut the mats to precisely fit your art work.

Glass
The covering on your piece is clearly is an important consideration in framing. Regular, clear glass is an affordable choice and perfectly fine for everyday artwork.
If the art demands special presentation, non-glare glass can enhance. It does not reflect light, reducing glare and hotspots.
Another choice is conservation glass -- clear or non-glare -- formulated to protect the artwork from ultraviolet light. Naturally, it costs a bit more.
Arcrylic sheets may work just fine for certain artwork. Acrylic is more flexible, of lighter weight and less fragile than glass. Ready-made acrylics often are covered on both sides with a removable protective layer of plastic.We can cut and fit any of those types of glass.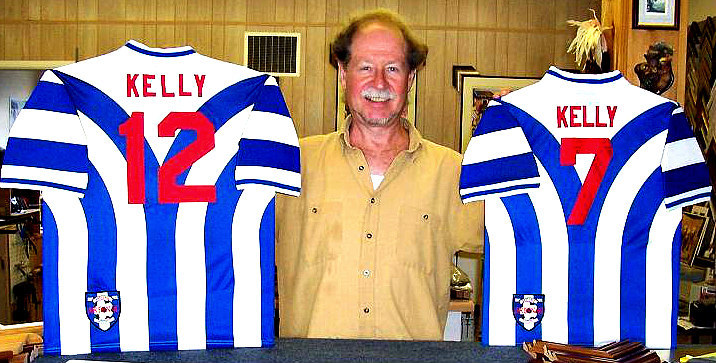 Sports memorabilia
Framed display has become a hot trend for sports memorabilia collectors, players and parents. A custom frame can turn that special moment for your team or your child's athletic achievements into a lasting, lifelong memory for you -- and them -- to cherish. It's not hard and it doesn't have to be expensive.

Canvas and cross-stitch
Your projects deserve and demand somewhat different treatment that flat-paper art or photography. Generally, the area inside the frame is deeper, presenting an extra challenge for mounting and attaching the art to the frame. Choosing interior materials becomes more important.
Prints and posters
We can make simple prints and posters rival the look of the original fine art, at a great value. We offer an expansive selection of catalogs filled with fine art, photography, posters and prints to choose from.At the top of our catalog lines are Lieberman's, Bruce McGraw Graphics, HADDAD's Fine Art and Sports Art, to name a few. You may find the perfect piece to fill that certain space in your home or office.
Frame repair
Many shops shun this specialty service. They may consider it a bother. Not Frame Wright. We consider it a vital service that can keep a treasured piece of art just the way you like it.